USTAWA O MŁODZIEŻY / UOM SE HC BAND
 USTAWA O MŁODZIEŻY / UOM
SE HC XXX BAND
PART 2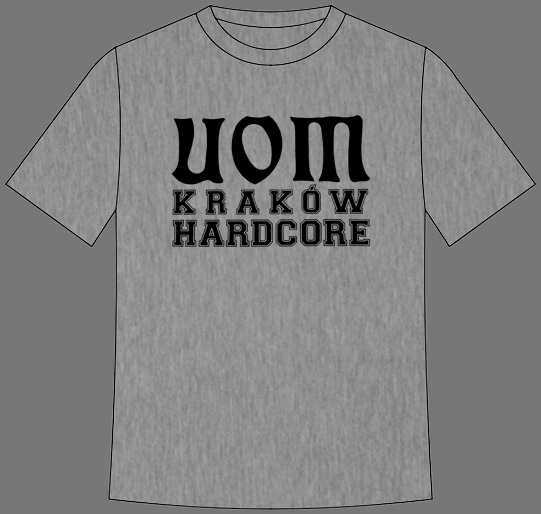 Since I had been thinking about the band and writing material beginning in 1983, when we were ready to perform, I already had the name for our group. I called it Ustawa o Młodzieży (Youth Act). It was the name of a parliamentary act dealing with regulating of all things youth that was being worked on with the intention to pass it as a law. It seemed so ridiculous and surreal. Luckily, it never happened. The funny thing is that now the recent governments want to do it again. As everywhere, controlling people, especially young people, is a politician's wet dream.
Another aspect  was a very frequent use of the word YOUTH  in American hardcore, and stressing the fact that we are a very important, though largely ignored and neglected part of the society. And the last thing was the popularity of acronyms in band names. They were mostly TLA's. I am sure you all remember AOF, A.O.D., D.I., D.O.A., D.R.I., DYS, JFA, MDC, N.O.T.A., SNFU, S.O.A.,T.S.O.L. and many, many others. By the way, do you know what these acronyms mean?. If not, try to check, and then check the bands out. They are awesome!
So I came up with the name USTAWA O MŁODZIEŻY and usually gave a shortened version of my band's name UOM. I think this attitude was quite fresh and it stuck and soon became popular . At that time we still had censorship, but I don't think the name would be a big problem. The problem was with some cowardly student club managers, as those clubs were where we normally (though not very often) played gigs. They were afraid to put our name on the poster. They were students or graduates and managing a student club was a sought-after and profitable job, with lotsa dough as side profit.
ALL TEXTS AND IMAGES © PIOTR SIATKOWSKI
---