SLO JAZZ PUBLICATIONS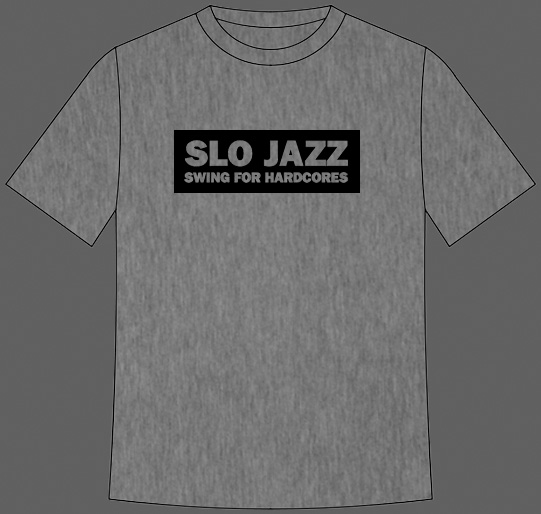 HOW TO GET    JAZZIN' DOZEN
Copies of my Limited Edition Photobook JAZZIN' DOZEN with super rare B&W portraits of some of my favourite jazz greats are still available!!!  You can easily get them from one of Krakow's finest new bookshops House of Albums at 25 Sw.Tomasza Street (updating note: things have changed - it isn't there anymore). Drop in between 11 am and 7 pm and find them open Monday through Saturday. All out-of-town aficionados can order via email biuro@houseofalbums.pl  while the stock lasts.
SOME OF THE SLO JAZZ     
PUBLICATIONS
First, there is a mini jazz photography album with super rare black and white portraits of great performers including:
ZBIGNIEW SEIFERT
WILD BILL DAVISON
TOTO BLANKE
DAVID FIUCZYNSKI
TOMASZ STANKO
DON CHERRY
STAN GETZ
FREDDIE HUBBARD
TOSHIKO AKIYOSHI
LEW TABACKIN
JASPER VAN'T HOF
JOHNNY GRIFFIN
ANTHONY COLEMAN
And then, there is a 2008 jazz photography wall calendar with some more B&W pics. This time they are:
WILD BILL DAVISON
LARRY CORYELL
PIERRE FAVRE
HANK JONES
GARY BARTZ
JOE LOVANO
JOHN SCOFIELD
Most of the above portraits have never been published before and the publications are limited edition.
Here is what Bob Rusch of Cadence Magazine wrote about the calendar in a review in his excellent publication:
It's been awhile since we covered calendars in these pages. In years past (1982 through 1992) it seems there were, more often than not, a handful covered each year. Now from Poland comes JAZZ 2008 CALENDAR, a modest but elegant - in its black & white simplicity - datekeeper, produced and with photos by PIOTR SIATKOWSKI ( www.slojazz.net ). Each of the photos ( Wild Bill Davison, Larry Coryell, Pierre Favre, Hank Jones, Gary Bartz, and Joe Lovano & John Scofield ) is excellently reproduced on heavy semi-gloss card stock and could be considered live portraits ( the exception being the Lovano-Scofield picture, the only image that's not of a solo subject and is perhaps the most average of the works ). Images nicely frozen.
CADENCE JAN - FEB - MAR 2008
A new publication is being prepared. It will feature more cool portraits
of outstanding jazz artists. If you can sponsor it or would like to help in
any way or just want to say hello, please contact me directly at this
                                                                        address:                                                                               
slojazz @ op.pl
 ALL TEXTS AND IMAGES © PIOTR SIATKOWSKI (except as noted)
---