USTAWA O MŁODZIEŻY / UOM STRAIGHT EDGE HARDCORE BAND
USTAWA O MŁODZIEŻY / UOM
STRAIGHT EDGE HARDCORE BAND
 PART 4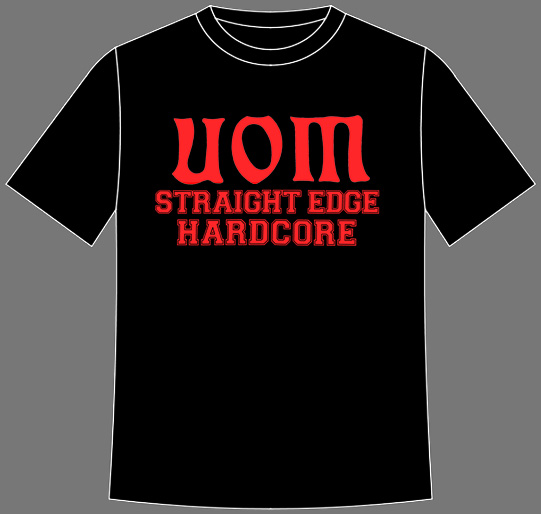 The first punk bands in Poland appeared in the very late 1970's. They were groups like The Boors, Kryzys, Deadlock or Tilt and they started in 1979. These bands were mostly from the capital city of Warsaw and also from Gdańsk. There was one exception though, KSU who came from a small town of Ustrzyki Dolne. 
Basically the Warsaw punk scene was always strong because of the character of the city. All the political power, money, media, career opportunities, infrastructure and facilities were there. Living there also meant access to the latest world trends in culture and fashion and to music. Of course, not everything was a piece of cake for those kids, but still much easier than for the rest of the country. At that time, unfortunately, it was Warsaw vs the rest of Poland type of attitude. Still, more bands started to form in bigger cities like Poznań, Wrocław or Kraków and countless smaller towns giving new groups like Nocne Szczury, Sten or Zwłoki.
It was totally different with the emergence of Hardcore. Although HC punk started in Kraków with bands ID and Ustawa o Młodzieży (UOM), it then spread like an infectious disease and soon invaded all the land. Actually, UOM never played in Warsaw, Wrocław or Gdańsk. We only played a couple of gigs in Kraków, one in Poznań and one in Łódź. The great majority of concerts were in small and medium-sized towns in Poland.
I must say this was a revelatory experience. To see so many great, active, talented and friendly people making it happen. Without money, instruction, support, connections and with no easy access to the world of hardcore music and, you will not believe this!... with no internet!!!
It was a totally brand new approach. Very free, democratic and inclusive. This new movement, open and unstructured, and yet not chaotic, became a great next step in the punk rock revolution.                   
ALL TEXTS AND IMAGES © PIOTR SIATKOWSKI
---